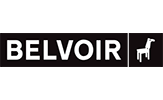 "Working with Kabuku PR is like having an extra dedicated full time member of the team. They are proactive problem solvers who are as invested in the success of Belvoir as we are. Kabuku have top notch industry expertise and relationship management, with a calm approach that justifiably inspires confidence. "
Aishlinn McCarthy, Head of Marketing and Audience Development, Belvoir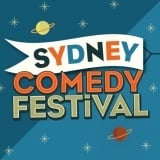 "It is a pleasure working with the team at Kabuku PR. They are professional, fast to respond and genuinely passionate about the work they do. Their pro-active approach and dedication to securing outstanding coverage plays an important part in the overall success of the Festival. We look forward to a continued partnership."
Jorge Menidis, Director, Sydney Comedy Festival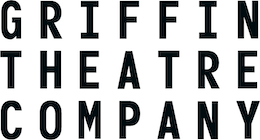 "Kabuku is brilliant and has really helped lift Griffin's brand and profile in recent years. Belinda and her team are always fast, efficient, warm and get exceptional coverage in an arts market where this is no easy task. They prioritise strategic thinking for us in terms of our front-facing profile and feel very much a part of the Griffin team. We can't recommend them more highly."
Julieanne Campbell, Executive Director and CEO, Griffin Theatre Company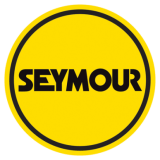 "Kabuku PR have managed the publicity for the Seymour Centre over the past eight years. Our partnership is one of close collaboration, and we consider Belinda and the team an extension of our marketing team, integral in the development and implementation of all our marketing plans. Kabuku has an excellent understanding and obvious passion for the arts, always going above and beyond to promote our program and establish solid media relationships. I highly recommend this dedicated team of professionals, not only for their expertise and experience but for their solid reputation for delivering well executed publicity campaigns."
Liz Maynard, Marketing Manager, The Seymour Centre

"Bangarra Dance Theatre has worked with Kabuku PR since 2019. The team manages publicity campaigns across all of our productions, while driving media opportunities for the company, our Dancers, Creative Teams, and Artistic Director. Bangarra is a unique company led by both Indigenous and non-Indigenous professionals, where Cultural considerations must be understood and handled sensitively—Kabuku do this with ease. Kabuku's expert knowledge of the Australian media landscape ensures that they consistently deliver high quality and strategic media coverage that attracts diverse audiences to Bangarra across the country. Their ability to execute our briefs and contribute to our goals have made them a critical part of our Marketing team. Belinda Dyer specifically deserves to be recognised for her ability to understand our vision, motivate a team to implement it, and turn it into wide-reaching media coverage."
John Quertermous, Marketing & Communications Director, Bangarra Dance Theatre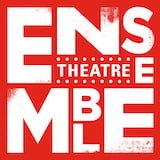 "Belinda Dyer and her team at Kabuku PR came to Ensemble via 5 star recommendations from colleagues across the theatre and dance scene in Sydney. Kabuku share our passion for theatre, artists and the importance of sharing stories. In all areas Kabuku PR has proven to be professional, reliable and super responsive which has led to effective and successful publicity campaigns for Ensemble productions and a record number of media attending recent shows. Kabuku PR's enthusiastic and friendly publicists have seamlessly and happily integrated with Ensemble's close-knit team and we look forward to working collaboratively with the company well into the future."
Loretta Busby, Executive Director, Ensemble Theatre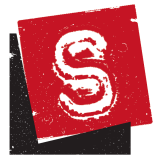 "Kabuku PR have been the voice of Squabbalogic for four years and we couldn't be more delighted to keep this relationship going for years to come. Finding the right team to understand and represent your vision is tough, but from our first project together we knew we had found a match made in heaven. The Kabuku team are passionate, dedicated, thoughtful, inventive and generous. They have gone above and beyond to be champions of our brand and our work, and put as much heart and soul into promoting our artistic projects as we put into creating them. We recommend Kabuku whole-heartedly and consistently look forward to each opportunity to work with them!"
Jay James-Moody, Artistic Director, Squabbalogic Independent Music Theatre Inc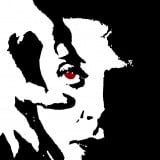 "Kabuku PR has been the PR consultancy for the Sydney Underground Film Festival for the last twelve years and always delivers above and beyond on pre-strategised goals. Belinda's passion, dedication and industry experience gave the festival the confidence to pursue high profile films, with assurance that they will receive the appropriate publicity to reach its intended audience. Kabuku PR are professional yet approachable at all times and we always feel like a priority. We look forward to working with Kabuku PR again."
Stefan Popescu, Director, Sydney Underground Film Festival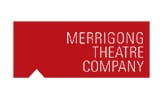 "Merrigong Theatre Company have engaged Kabuku PR on various projects since 2016. This has been a very personal relationship with Belinda becoming an integral part of our team.  The Kabuku team developed a highly customised public relations strategy for Merrigong Theatre Company. Understanding our businesses objectives, they developed story ideas and media angles that helped build our profile with the right audiences. Kabuku are always on the lookout for PR opportunities and tailoring them to maximise media responses. The regular communication and updates provided are integral to our relationship.  Kabuku are responsive and provide an extremely personalised service and commitment which helps our company build our brand and ensures our shows are publicised to the correct audiences. We can't imagine Merrigong's publicity and communications without the Kabuku team."
Simon Hinton, Artistic Director, Merrigong Theatre Company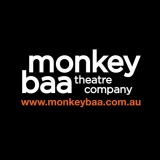 "Monkey Baa has been using Kabuku for a number of years and we love working with them. Their reach and contacts ensure fantastic media coverage and their ability to manage all the little tasks that we don't have time for is extremely helpful. They bring a personal touch by coming to our events and meeting media and are professional, very timely and reliable."
Eva Di Cesare, Creative Director, Monkey Baa Theatre Company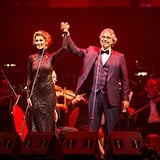 "Kabuku PR are a dedicated, hard-working team who know the industry and relevant media inside out. Their tenacity and drive, topped with willingness to go above and beyond the scope of the project has driven a huge amount of broadcast television coverage for the Andrea Bocelli tour, and the development of some key partnerships for our tour."
Sam Righi, Director, Big Deal Touring