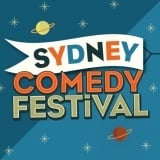 "It is a pleasure working with the team at Kabuku PR. They are professional, fast to respond and genuinely passionate about the work they do. Their pro-active approach and dedication to securing outstanding coverage played an important part in the overall success of the Festival. We look forward to working with them again."
Jorge Menidis, Director, Sydney Comedy Festival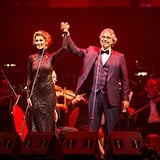 "The Kabuku PR are a dedicated, hard-working team who know the industry and relevant media inside out. Their tenacity and drive, topped with willingness to go above and beyond the scope of the project has driven a huge amount of broadcast television coverage for the Andrea Bocelli tour, and the development of some key partnerships for our tour."
Sam Righi, Director, Big Deal Touring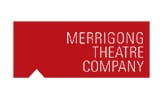 "Merrigong Theatre Company engaged Kabuku PR since 2016. This has been a very personal relationship with Belinda becoming an integral part of our team.  The Kabuku team developed a highly customised public relations strategy for Merrigong Theatre Company. Understanding our businesses objectives, they developed story ideas and media angles that helped build our profile with the right audiences. Kabuku are always on the lookout for PR opportunities and tailoring them to maximise media responses. The regular communication and updates provided are integral to our relationship.  Kabuku are responsive and provide an extremely personalised service and commitment which helps our company build our brand and ensures our shows are publicised to the correct audiences. We can't imagine Merrigong's publicity and communications without the Kabuku team."
Simon Hinton, Artistic Director, Merrigong Theatre Company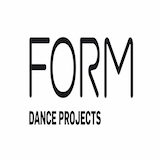 "Kabuku PR has been our publicity partner at FORM Dance Projects for over four years. During this time, they have substantially increased our profile and reach across print, radio and television in a very competitive arts marketing environment, particularly for independent companies. Working with Lisa Bills and the Kabuku team is an absolute pleasure. They are equally passionate and keen to deliver the best possible coverage and publicity outcomes for our artists, presentations and our company. I recommend Kabuku PR highly."
Annette McLernon, Director, FORM Dance Projects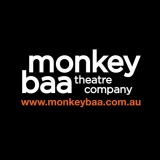 "Monkey Baa has been using Kabuku for a number of years and we love working with them. Their reach and contacts ensure fantastic media coverage and their ability to manage all the little tasks that we don't have time for is extremely helpful. They bring a personal touch by coming to our events and meeting media and are professional, very timely and reliable."
Eva Di Cesare, Creative Director, Monkey Baa Theatre Company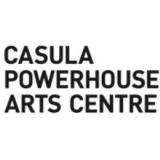 "Kabuku are a powerhouse PR company. This year, the company worked on the 'Way out West Festival for Children' helping us draw in a phenomenal 10,200 people to the centre over the four days of the festival, a 14% increase from the previous year."
Jacqueline Hornjik, Curator/Theatre Producer, Casula Powerhouse Arts Centre

"PACT's public profile has grown exponentially since we started working closely with Kabuku PR. Lisa, Robbie and all the team are fantastic, dedicated professionals with extensive media and Arts industry knowledge. They are generous with their time and expertise, and go out of their way to support PACT's artists during their media campaigns. I highly recommend Kabuku PR."
Katrina Douglas, Artistic Director, PACT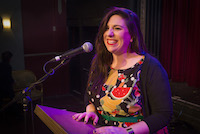 "Working with Kabuku really showed me what can be achieved when you collaborate with the best in the industry. As an independent producer, the investment in publicity ensured my work reached new audiences, and I was consistently impressed by the Kabuku team's diligence, care, professionalism and enthusiasm for my event."
Maeve Marsden, Writer, Producer, Performer, .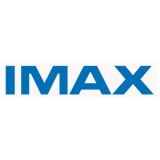 "The Kabuku team have achieved great results handling talent tours. They have put together itineraries across all media and worked closely with the talent to ensure a busy but smooth running schedule. The end result has been a very effective publicity campaign and positive feedback from everyone who was involved."
Mark Bretherton, CEO, IMAX Darling Harbour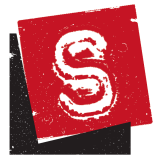 "Kabuku PR have been the voice of Squabbalogic for four years and we couldn't be more delighted to keep this relationship going for years to come. Finding the right team to understand and represent your vision is tough, but from our first project together we knew we had found a match made in heaven. The Kabuku team are passionate, dedicated, thoughtful, inventive and generous. They have gone above and beyond to be champions of our brand and our work, and put as much heart and soul into promoting our artistic projects as we put into creating them. We recommend Kabuku whole-heartedly and consistently look forward to each opportunity to work with them!"
Jay James-Moody, Artistic Director, Squabbalogic Independent Music Theatre Inc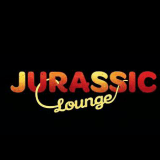 "When it comes to generating quality coverage and constructive public discussion around an event, Kabuku are a force to be reckoned with. We couldn't have hoped for better partners for Jurassic Lounge, which proved successful beyond our most optimistic expectations. Professionalism, integrity, speed and creativity are all things you can count on when working with Kabuku, but what makes it an absolute joy is the genuine passion and infectious enthusiasm they bring to a project."
Mathieu Ravier, Director and Founder, Jurassic Lounge & The Festivalists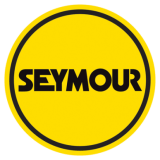 "Kabuku PR are currently managing the publicity for The Seymour's Reginald Theatre and Reginald Season, and are doing a stellar job, with substantial coverage across print, radio and online outlets. Kabuku have a great understanding and an obvious passion for the arts, and this clearly shows through their results. I would highly recommend using the services of Kabuku PR - who are a great team, and would be a wonderful extension to any arts organisation."
Gemma Coward, Acting Marketing Manager, The Seymour Centre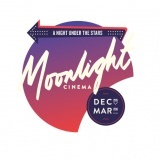 "Moonlight Cinema engaged Kabuku PR for two seasons and our media exposure has increased significantly as a result. The team at Kabuku PR are proactive, professional, highly skilled, personable and easy to do business with. They are an extension of our Marketing and Communications team and are a valued asset to our business. I would recommend the services of Kabuku PR without hesitation."
Gemma Axford, Marketing Manager, Moonlight Cinema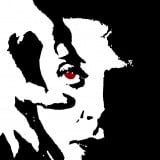 "Kabuku PR has been the PR consultancy for the Sydney Underground Film Festival for the last eight years and always delivers above and beyond on pre-strategised goals. Belinda's passion, dedication and industry experience gave the festival the confidence to pursue high profile films, with assurance that they will receive the appropriate publicity to reach its intended audience. Kabuku PR are professional yet approachable at all times and we always feel like a priority. We look forward to working with Kabuku PR again."
Stefan Popescu, Director, Sydney Underground Film Festival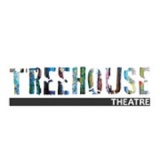 "Kabuku achieved coverage for Treehouse Theatre that was far more than we could have ever achieved on our own. We were featured across a range of arts publications as well as mainstream and community radio, and mainstream and local newspapers. Thank you, Kabuku! Impressive and effective."
Catherine Maguire-Donvito and Ruth Hatcher-O'Brien, Directors, Treehouse Theatre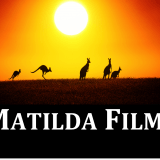 "Lisa and the entire Kabuku team were an absolute pleasure to work with. They understood our brief, came up with a clear strategy and implemented it quickly and effectively. The work was top quality and delivered with no fuss. I look forward to finding another excuse to engage Kabuku very soon indeed!"
Piers Grove, Director, Matilda Films